My cler skin gummies - sugar-free
Food supplements for skin with imperfections - 60 gummies
👧 Skin with imperfections from 9 years old
🚫 No sugars
🇬🇧 Made in France
🍓Natural strawberry flavor
🌈 No artificial coloring
🌾Gluten-free
🐰Vegan
Regular price

Sale price

€23,25
Ingrédients magiques

NETTLE: Known to act against imperfections.
BURDOCK: Known to help detoxify the body.
SYNERGISTED TURMERIC: Known to protect against oxidative stress.
CERAMOSIDES™: Known for unifying the complexion.

INGREDIENTS :
bulking agent: maltitol - acidifier: citric acid - gelling agent: pectin - dry extract of burdock root (Arctium lappa L.) - wheat grain oil (Triticum vulgare) guaranteed gluten-free - natural flavor - dry extract of leaf nettle (Urtica dioica L.) - turmeric rhizome powder (Curcuma longa) - acidifier: sodium citrates - concentrate (carrot and blackcurrant) emulsifier: sunflower lecithin - antioxidant: extract rich in tocopherols - zinc citrate

The list of ingredients may be subject to change. Be sure to always check the list of ingredients on the purchased product.

Un jeu d'enfants

Directions for use: 2 gummies per day, preferably in the morning. No need for water to consume them, deliciously melting they can be savored...

Note that: Food supplements should be used as part of a healthy lifestyle and not be used as substitutes for a varied and balanced diet. Keep out of reach of children. Do not exceed the recommended daily dose. Store at room temperature in a clean, dry place. Ask your doctor/pharmacist for advice (pregnant and breastfeeding women).

Ergonomics: Clean skin has a good strawberry taste, without artificial colorings and above all in the shape of a cloud! Our gummies make you want to take care of yourself and when the desire is there, the results are seen!

Consignes recyclage

Cap: Sorting Bin (Yellow Bin)
Pill box: Sorting bin (Yellow bin)

My Clear Skin gummies are designed in single material, making it 100% recyclable.

Sorting instructions may vary locally.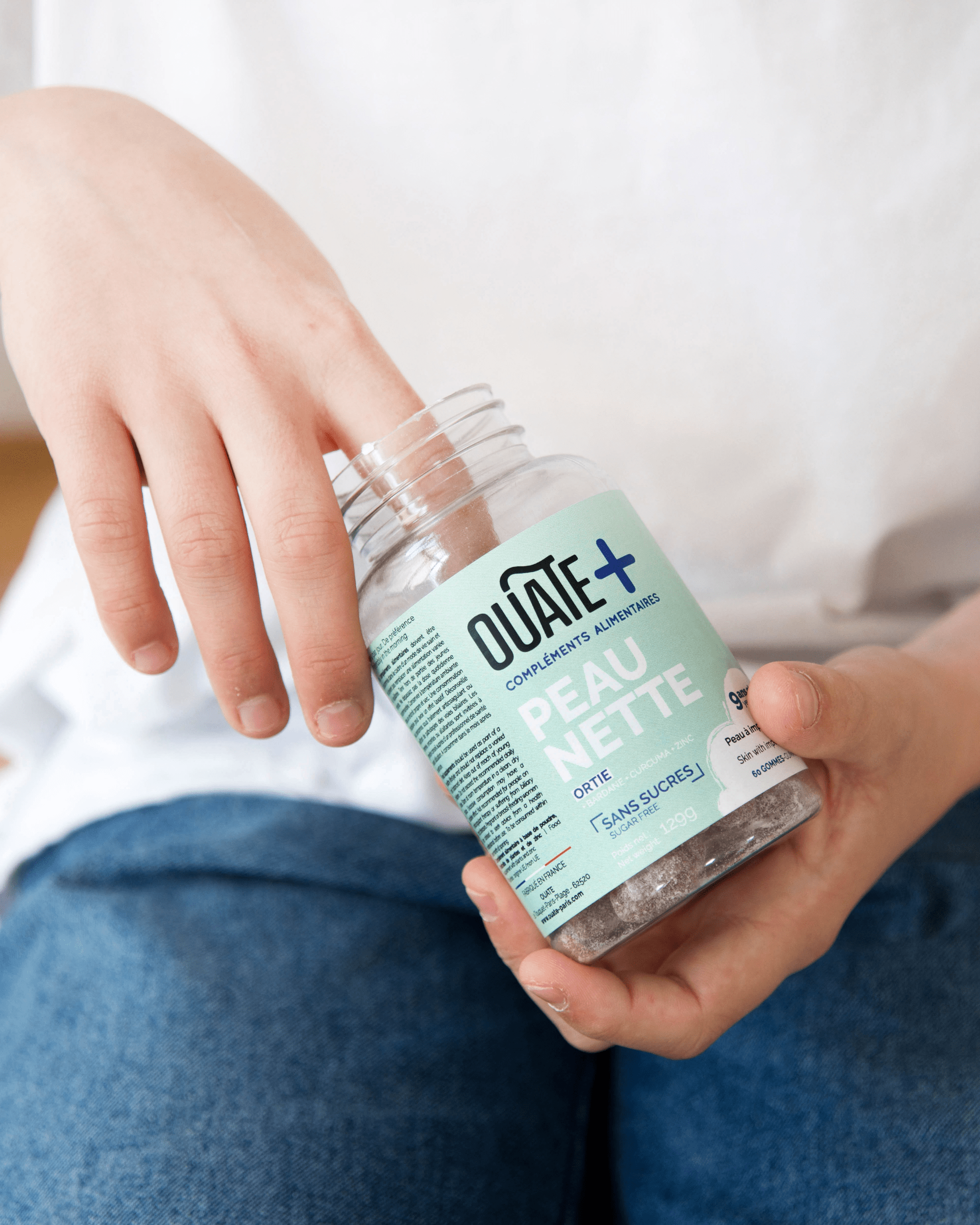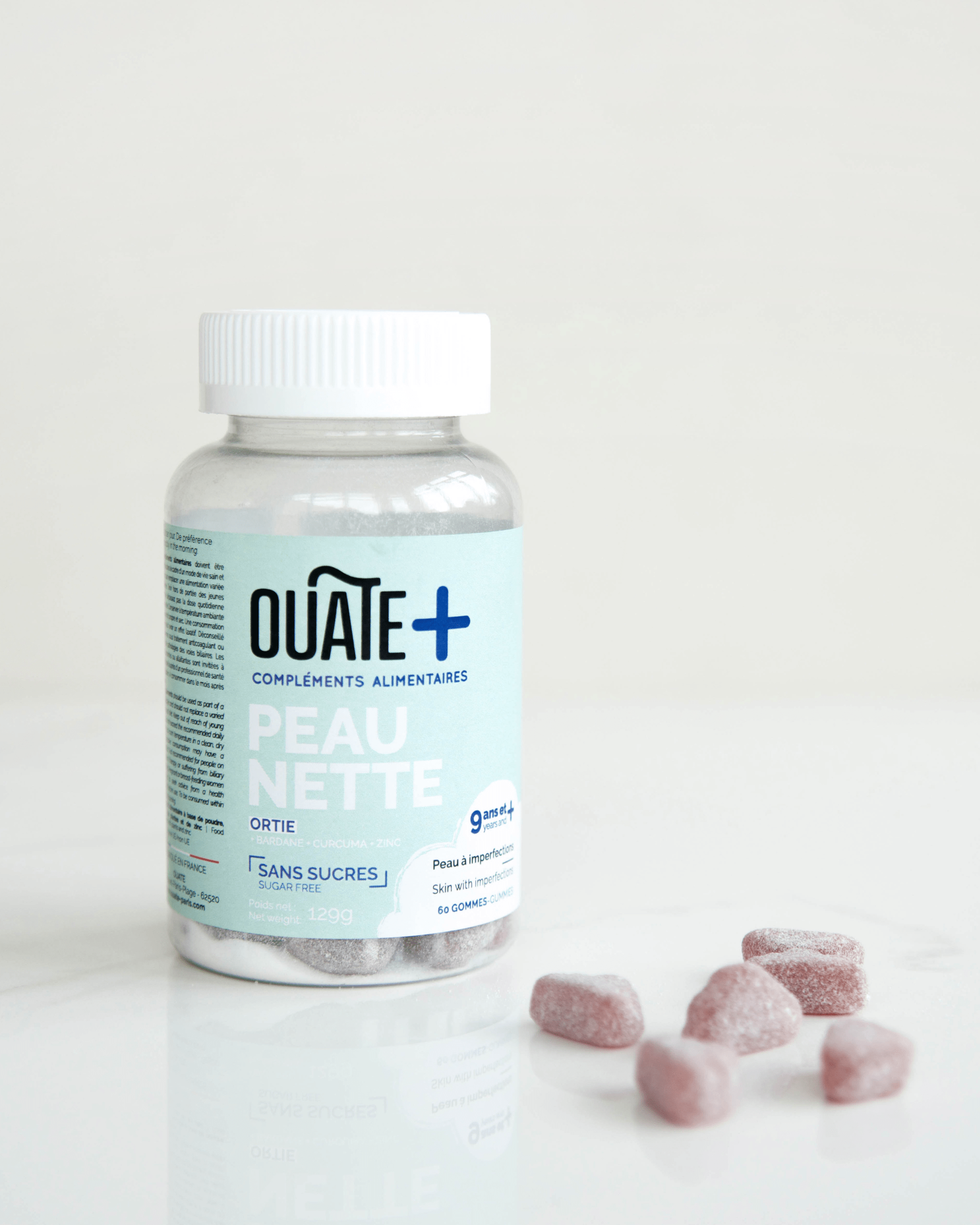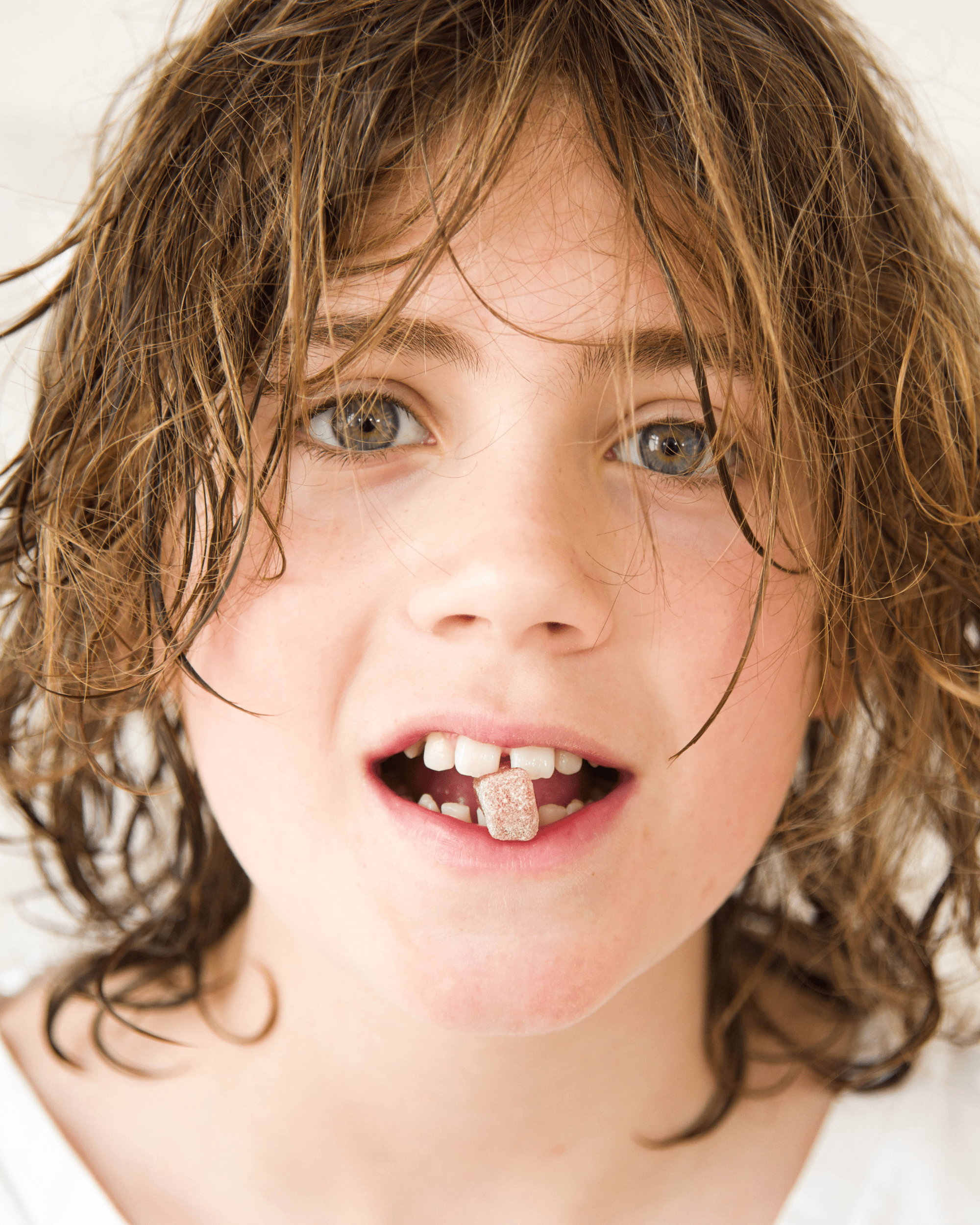 La Ouate Family l'adore
My Clear Skin Gummies
"I bought this product for my son and I notice a marked improvement after a few days of use, he has much less acne. I totally recommend this product. I regret not having discovered this product sooner, I 've tried lots of creams, masks...and nothing quite as effective."

Virginia
Questions fréquentes
Pourquoi faut il prendre soin de la peau des enfants ?
Why does the skin of children aged 9 and over have special needs?
Why did you choose to replace the sugar in your gummies with maltitol?
Why an in & out ritual?
Avis en attente d'un peu de temps.
Il est un peu tôt pour vous répondre, je ne les ai que depuis 2 jours car je n'ai pas pu aller les chercher avant.
Bon goût et texture agréable. Pour l'efficacité, je ne peux pas encore me prononcer...
Résultat satisfaisant
Ma fille constate après une semaine et demie de prise qu'elle a déjà moins de boutons.
Par contre, elle n'est pas très fan du goût, qu'elle trouve trop sucré mais elle les prend quand même 😊
Efficace mais les enfants n'en raffolent pas
Ma fille a commencé à prendre les gummies il y a 2 semaines. On note déjà une belle amélioration niveau imperfections (sur le nez notamment), les petits boutons sont beaucoup moins nombreux.
Les gummies sont en plus sans sucre ce qui est parfait ! Cependant ma fille n'en raffole pas, elle les prend par « obligation » et non pas avec plaisir. Le goût que les gummies laissent en bouche la dérange.
Super
Ma fille a commencé sa cure il y a une semaine, s