My awesome balm
Moisturizing and protective lip balm with ORGANIC castor oil - 2x3gr
💦 Hydrates and protects
🇬🇧 Made in France
🌿
99% natural and vegan ingredients
🔬 Tested under dermatological control
♻️ Refillable
👧 Suitable for sensitive lips from 4 years old
🌱 ORGANIC castor oil
Regular price

Sale price

€16,58
Efficacité prouvée
Ingrédients magiques

Shea butter: renowned for its nourishing properties.
Complex of 4 precious oils: castor, sweet almond, coconut and sunflower known for their moisturizing and softening properties.

INCI list: HYDROGENATED COCONUT OIL, OLUS OIL (VEGETABLE OIL), TRIBEHENIN, BUTYROSPERMUM PARKII (SHEA) BUTTER, HELIANTHUS ANNUUS HYBRID OIL (HELIANTHUS ANNUUS (VEGETABLE OIL), TRIBEHENIN, BUTYROSPERMUM PARKII (SHEA) BUTTER, OIL HYBRID HELIANTHUS ANNUUS (HELIANTHUS ANNUUS (SUNFLOWER) SEED OIL, HELIANTHUS ANNUUS (SUNFLOWER), SUNFLOWER ISO-LACASSE OIL), OCTYLDODECYL MYRISTATE, RICINUS COMMUNIS (CASTOR) SEED OIL*, RICINOLEATE CETYL, HYDROGENATED VEGETABLE OIL, PRUNUS AMYGDALUS DULCIS (SWEET ALMOND) OIL, EUPHORBIA CERIFERA CERA (EUPHORBIA) CEREBRILLA (EUPHORBIA) CERIFERA (CANDELILLA) WAX, HELIANTHUS ANNUUS (SUNFLOWER), TOCOPHEROL, CITRIC ACID
*Ingredient from organic farming.

The list of ingredients may be subject to change. Be sure to always check the list of ingredients on the purchased product.
Un jeu d'enfants

Instructions for use: With clean hands, take some balm with your finger and spread it generously on the lips as many times as necessary during the day.

Ergonomics: The wristwatch is very practical since it allows you to keep the balm on your wrist and take it everywhere with you, without ever losing it! Once the pot is finished, just replace it with the refill included with it!

85% of testers find it practical to have their lip balm in a watch strap on their wrist.
95% of testers find that My Awesome Balm brings a special touch to my look.

Clinical study, 20 testers, 21 days
Consignes recyclage

Cardboard case:
Hold > Sorting bin (yellow bin)
Case > sorting bin (yellow bin)

capsule:
Refill > 100% PP > Sorting bin

Peel off the plastic window from the cardboard box and throw the two parts in the sorting bin (yellow bin) to facilitate recycling. The refill, once empty, is also to be thrown in the sorting bin (yellow bin).

Sorting instructions may vary locally.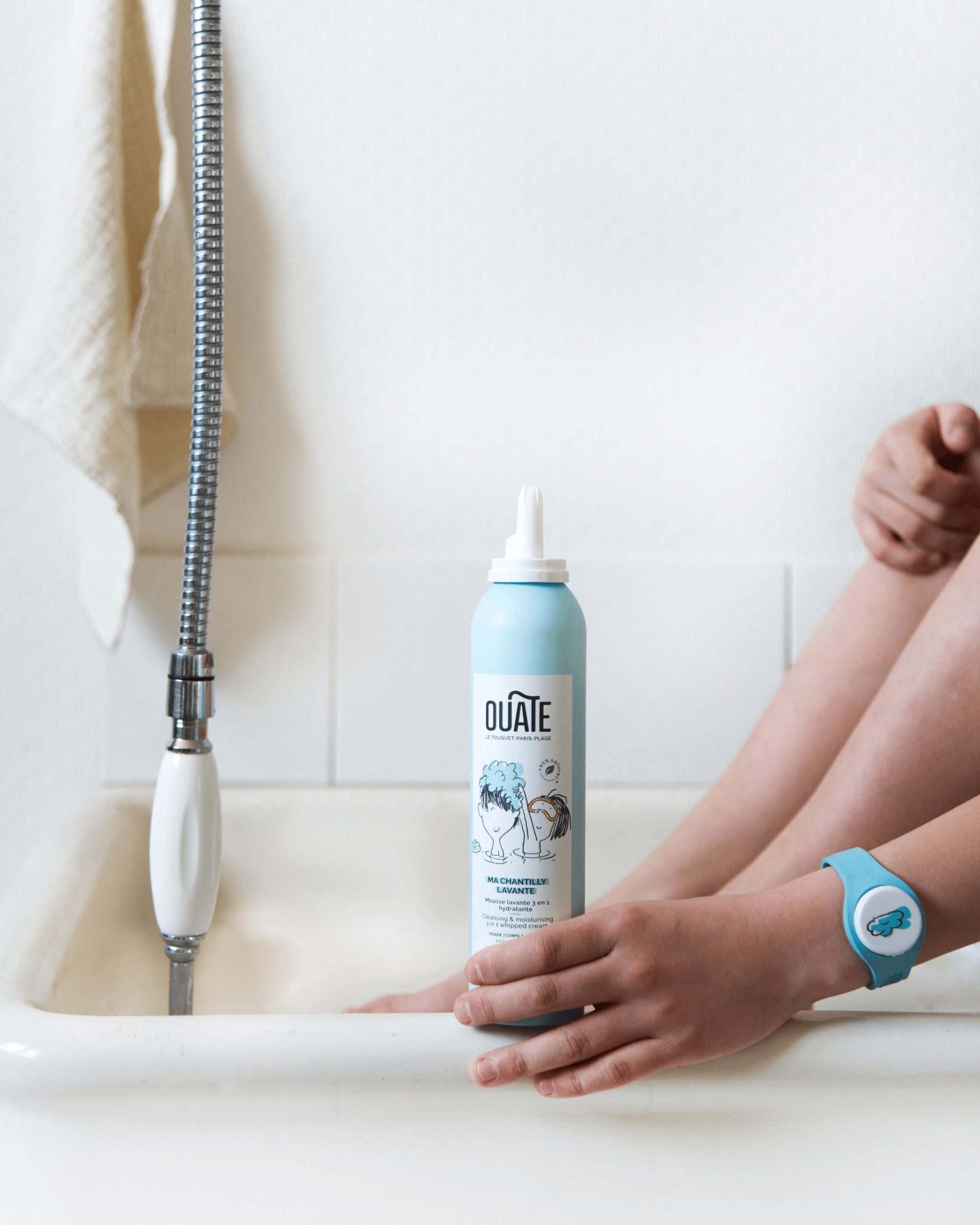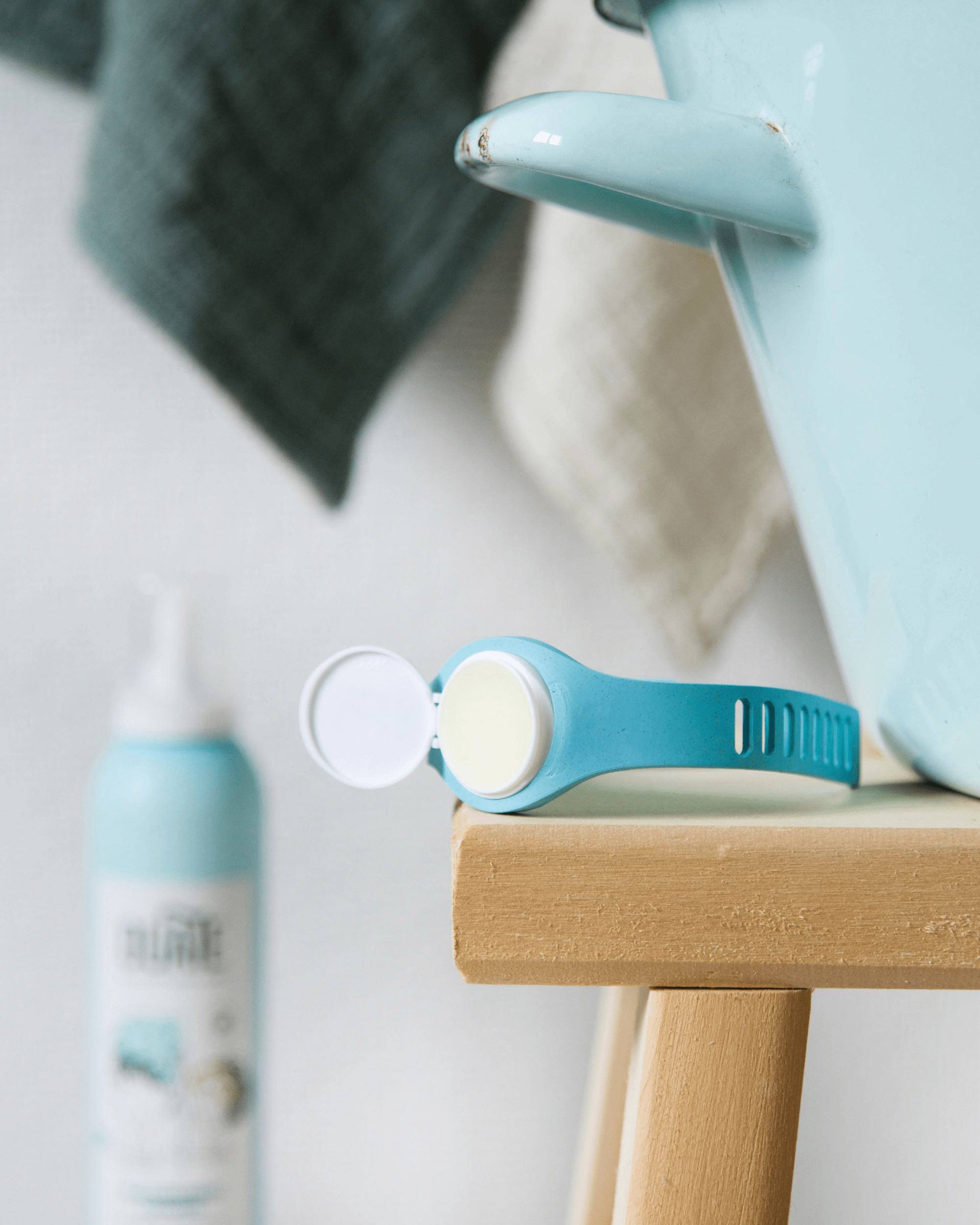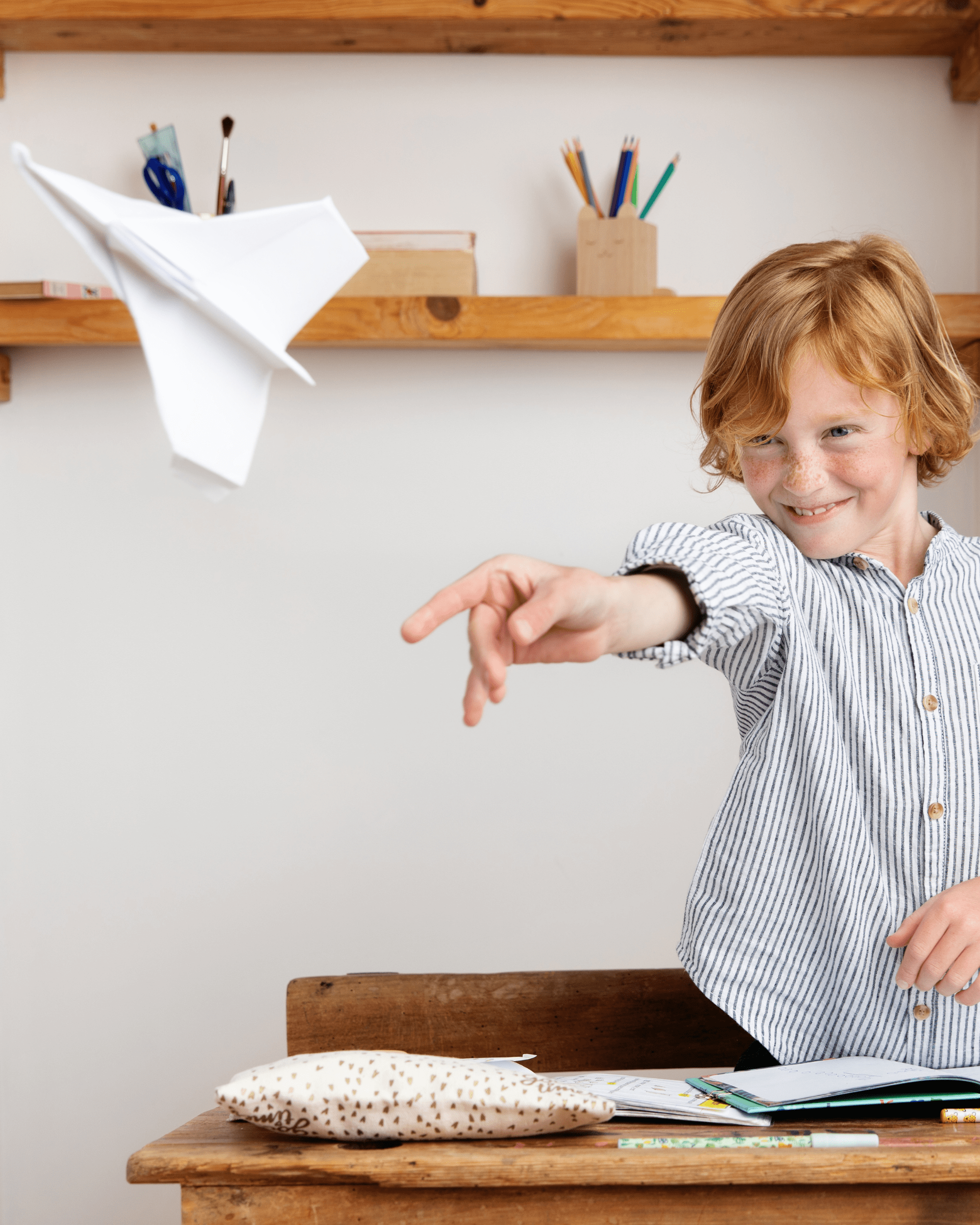 La Ouate Family l'adore
"The concept is really great! My daughter adopted this balm as soon as she saw it and never takes it off! She loves the concept of a watch and can't stop using it. No more classic balms that lose or remain forgotten in the deepest pockets! And finally, blue is my daughter's favorite color, on top!"

I.
Questions fréquentes
Pourquoi faut il prendre soin de la peau des enfants ?
Is the perfume allergenic?
Why have only one ingredient been organic and not the whole formula?
Recharge
Bonjour
Dès le lancement on utilise la baume à lèvres et on en a acheté plusieurs. Pourriez-vous svp me dire où acheter les recharges? Bien d être écolo:) merci d avance
Il fallait y penser!
Le concept est vraiment génial! Ma fille a adopté ce baume dès qu'elle l'a vu et ne le quitte plus! Elle adore le concept de montre et n'arrête pas de s'en mettre. Fini les baumes classiques qui se perdent ou qui restent oubliés au fin fond des poches! Et pour finir le bleu est la couleur préférée de ma fille, au top!
Mon baume genial
A peine reçu qu'il de suite été adopté par mon fils 🤩
Une façon ludique de prendre soin de soi même enfant.
Transformer une montre en baume est juste une idée géniale et cela permet de l'avoir immédiatement à portée de main 👍😉
Bonjour Jennifer, un grand merci pour votre avis et votre enthousiasme sur notre baume génial. Quel bonheur de lire que vous appréciez le concept de la montre et que votre fils la porte pour lui apporter toute l'hydratation dont il a besoin a tout moment de la journée. Ravis de lire que votre fils prenne ainsi la bonne habitude prendre soin de sa peau. Bien affectueusement, la Ouate family.
Ravie
Il s'agissait d'un cadeau avec la boîte idéale pour une fillette de 9 ans ! Elle a complètement adhéré au concept de ce bracelet baume à lèvres. Elle l'a porté toute la soirée.
Bonjour Laura, un grand merci pour votre avis ! Nous sommes si heureux que le Baume Génial ait été immédiatement adopté ;) l'avantage du bracelet-montre c'est que le baume est toujours a portée de mains, plus d'excuses pour ne pas avoir les lèvres parfaitement hydratées ! Bien affectueusement, la Ouate family.